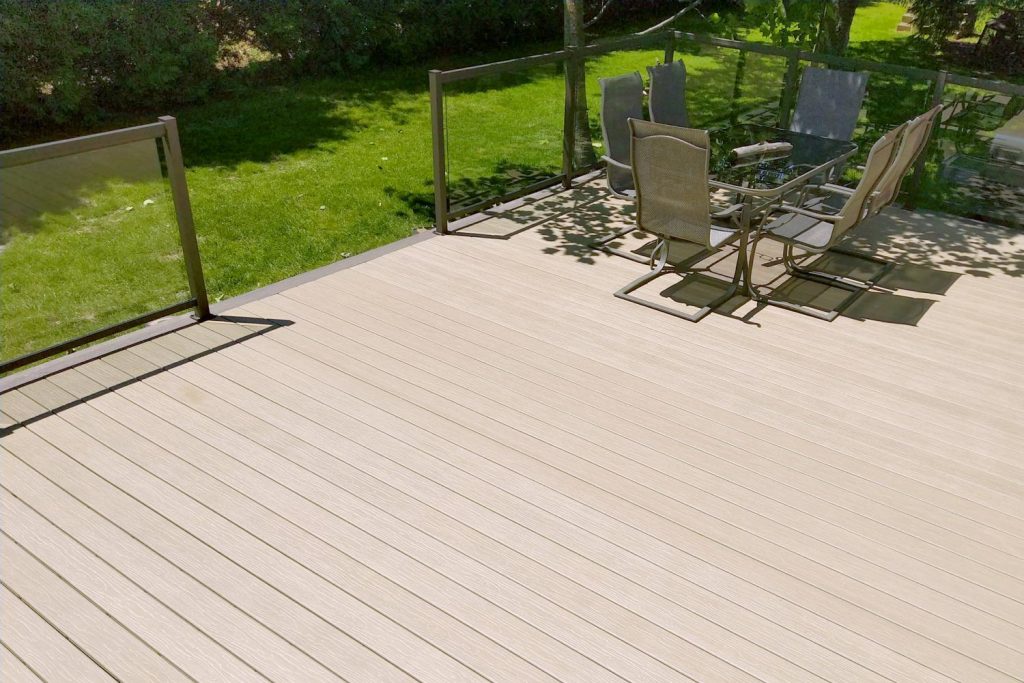 A perfectly done and appealing decking is one of the things that dramatically improve your home aesthetics. Currently, many decking options are trending in the market and therefore you should always be careful when making your choices. For a home in Connecticut, you should always look into the available options in order to decide on the best decking for Connecticut.
Moreover, with the unpredictable weather conditions in Connecticut, you should pick a decking type that can withstand both the hot and cold weather conditions.
1. Pressure-treated Lumber
This option is durable, affordable, and readily available. The chemical treatment simply disqualifies it as one of the victims of rot, termites, and bugs. This, therefore, means that it will last long despite the cold weather. However, to some extent, pressure-treated lumber cracks, warp, and even splits. You will therefore need to replace the boards frequently. Its maintenance is also not that easy because you will need to coat it every now and again.
2. Redwood and Cedar
Both two types of wood are naturally resistant to decay, rot, and termites. This is because they contain oils and tannins. When used in decking, they both give your home a natural and beautiful look. However, the B-grade redwood is more preferable because it does not contain knots and is 100% heartwood. Heartwood is the hardest part of the wood and that is why it is mostly considered for decking options. In the case of cedar, the best grades for decking include custom knotty, architect knotty, custom clear, and architect clear. However, both types are far more expensive when used in decking as compared to other options. Their maintenance also involves regular power washing and coating, which makes them more expensive.
3. Composite decking
This is the most popular decking option in the market today. Many homeowners prefer this type of decking because it is maintenance-free. It is in no way related to wood decking because it is simply made of plastics and wood dust. You won't have problems with rot or insects. Composite decks are resistant to extreme weather conditions such as storms and heavy rains. It will therefore last for years without you having to make any replacements. Different brands have different varieties of colors and finish hence giving you unlimited choices. In that case, we can say for sure that MoistureShield is the best brand with a variety of colors and finishes.
4. Aluminum decking
Although very rarely used, aluminum decking is a perfect option. Its finish can last long without any signs of fade and it also doesn't rot no matter the weather conditions it is exposed to. Moreover, aluminum decking is very strong but lighter than the other decking materials. However, it is so far the most expensive type of decking in the market.
All these decking options are considered the best decking for Connecticut since they have outstanding qualities. The most popular and commonly used brand so far is the MoistureShield, after which the other brands follow.