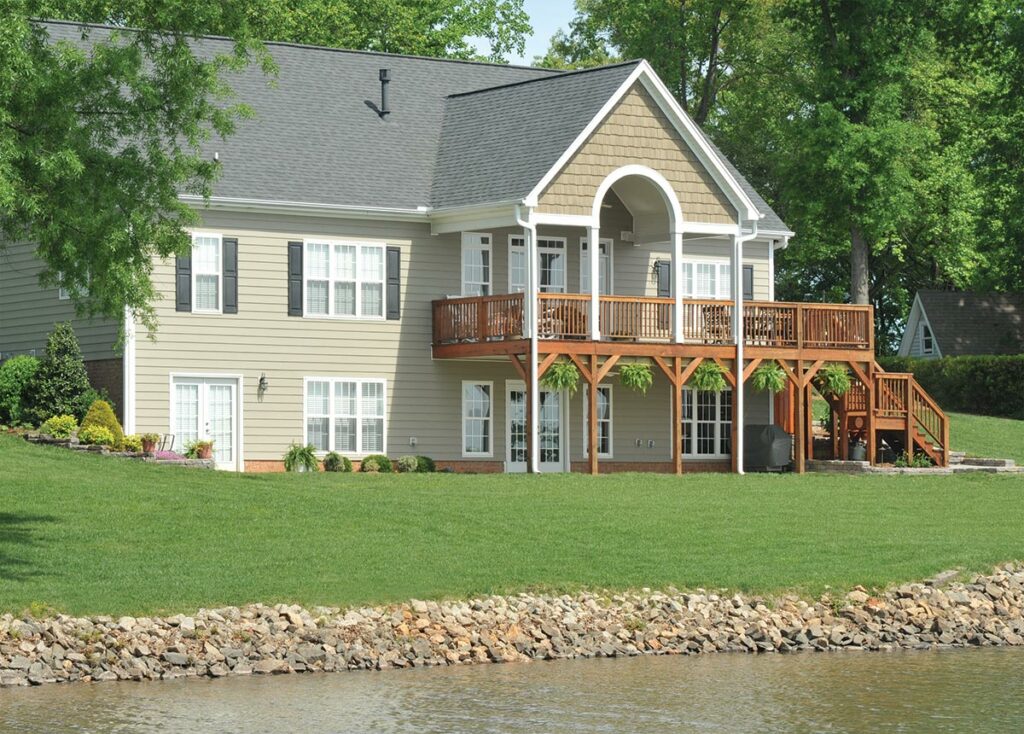 Have you ever wondered how to add value and appeal to your exterior with composite siding? Have you ever tried out some prefinished siding options? If not, you should try out our prefinished Everlast composite siding. Before installing your siding, you should first know the benefits of prefinished composite siding. Otherwise, you may end up installing a siding that will not last even ten years.
Prefinished Siding Benefits
1. Easy To Install
A prefinished siding is way better than unfinished siding in terms of installations. You will take a shorter time to install your prefinished composite siding because you will not have to paint it in the process. Who doesn't love the sound of that!
You should only worry about fixing the siding boards on your building, which would take around two days. After that, you can move into your new building once you are done with the construction. The pre-finishing products always have enough time in the factory to adhere well to the siding material. You should not worry about damaging the stain on your siding during installations.
2. Weather Proof
Prefinished sidings are resistant to different elements, unlike other siding materials. You can use your siding during the hot and cold seasons and fail to encounter any damages. Moreover, the composite structure is very strong and impervious to moisture and even pest damage. It is an all-round siding material appropriate for different applications.
3. Durable
The additional finish on your composite siding makes it more durable and effective. Your siding can last for over 30 years without regular maintenance since it is impervious to different kinds of threats. Keep your siding clean at all times to maintain its appealing look over the years. Otherwise, you may end up not enjoying some of the benefits of prefinished composite siding. Durability goes hand in hand with maintenance. You should try out Everlast composite siding if you are looking for something more durable and classy.
4. Consistent Color and Design
If you are looking for consistency in design and color, try out prefinished siding. You can never match the quality of a prefinished siding with that of an unfinished siding. The factories always ensure a flawless finishing process free from exterior elements. The paint always has enough time and an appropriate atmosphere to dry well on the material. They make sure there is no irregularity in the siding design. The proper adhesion makes it difficult for prefinished siding materials to peel off or crack. You can always choose the color of your choice for your Everlast composite siding.
No one would want a siding that would take much of their time and money to keep up with. Once you find out the benefits of prefinished composite siding, you will automatically fall in love with the product. Contact Sherwood Lumber if you want prefinished siding for your building. You can choose from our collection of siding colors and designs according to your preference. Everlast composite siding is one of the best in the building industry, and we guarantee you consistent and quality performance.