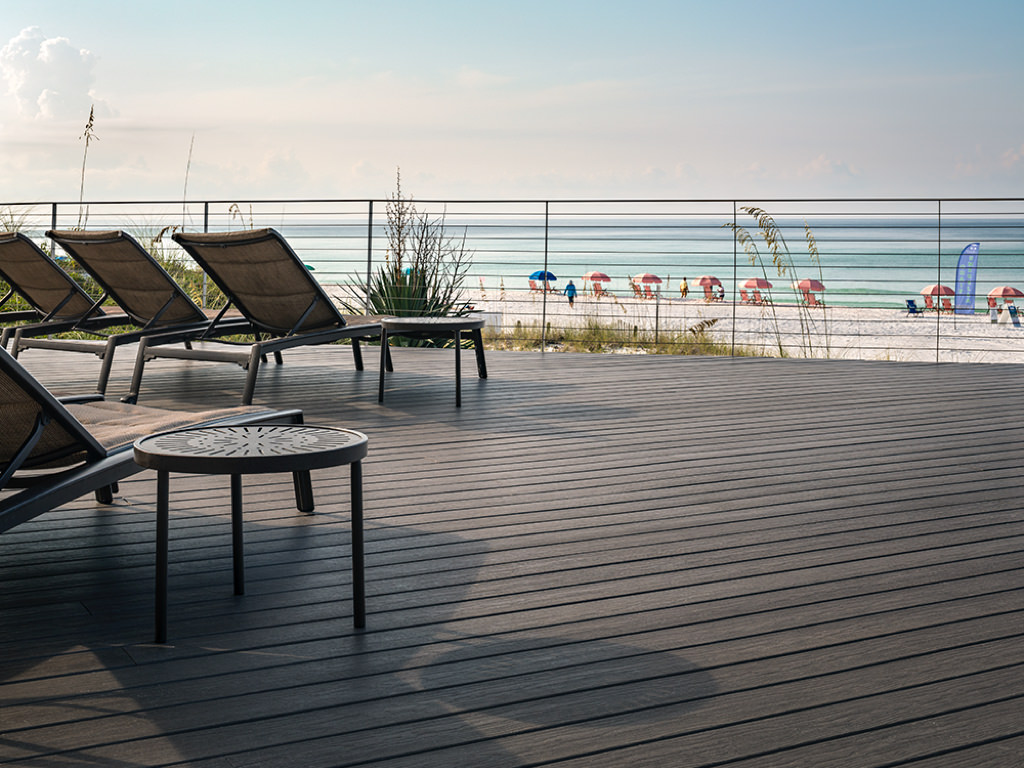 For any homeowner who wishes to have a perfect decking material, there are some very important factors to consider. Such factors include the resistance, durability, cost, maintenance, and effectiveness of the decking material. All these factors determine the quality of decking material. In terms of resistance, a perfect decking should be waterproof, fireproof as well as insect-proof and today we are going to look at some of the waterproof decking options.
PVC Decking
PVC decking is among the decking materials which are fully waterproof since it is entirely made from plastic. Additionally, the construction of PVC decking does not involve any use of organic materials. This means that at no point will your decking experience problems relating to moisture damage. For extra protection, some homeowners would go for the capped boards which considerably extends the lifespan of the deck.
Composite Decking
Composite decking is very common in the residential areas within the United States and the surrounding. The composite material is readily available in such areas and its high quality makes it a very common decking material. It is very durable compared to PVC and other decking materials and it comes in several colors and designs. Composite is a mixture of recycled wood and plastic and this makes it a waterproof decking option. The capped boards prevent water from reaching the core and damaging the deck. Moreover, decking brands like MoistureShield offer you quality decking materials that guarantee long-lasting performance.
Aluminum Decking
Although most homeowners would not prefer aluminum decking for their exterior, it still stands out among the top waterproof decking options. Aluminum is fully impervious to moisture and is stronger than most of the decking materials and you won't have an issue with, mold or termites. However, despite the lightweight material, you will have a problem working with or even cutting the material during installation. Aluminum decking is also very costly and homeowners have very limited options of designs and styles for their decks.
Wooden Decking
In terms of popularity, wooden decking is among the most popular decking options in the market and also the cheapest. The durability of your wooden decking will depend on the species of wood that you choose for your deck. In most cases, people would prefer cedar since it is the strongest species of wood. But, the fact still remains that wood is an organic material and is very susceptible to moisture damage.
All in all, going for waterproof decking options would help you reduce the expenses and time spent on maintaining and repairing your deck. MoistureShield still stands out as the best decking brand for any homeowner who wishes for quality decking for his or her home exterior.