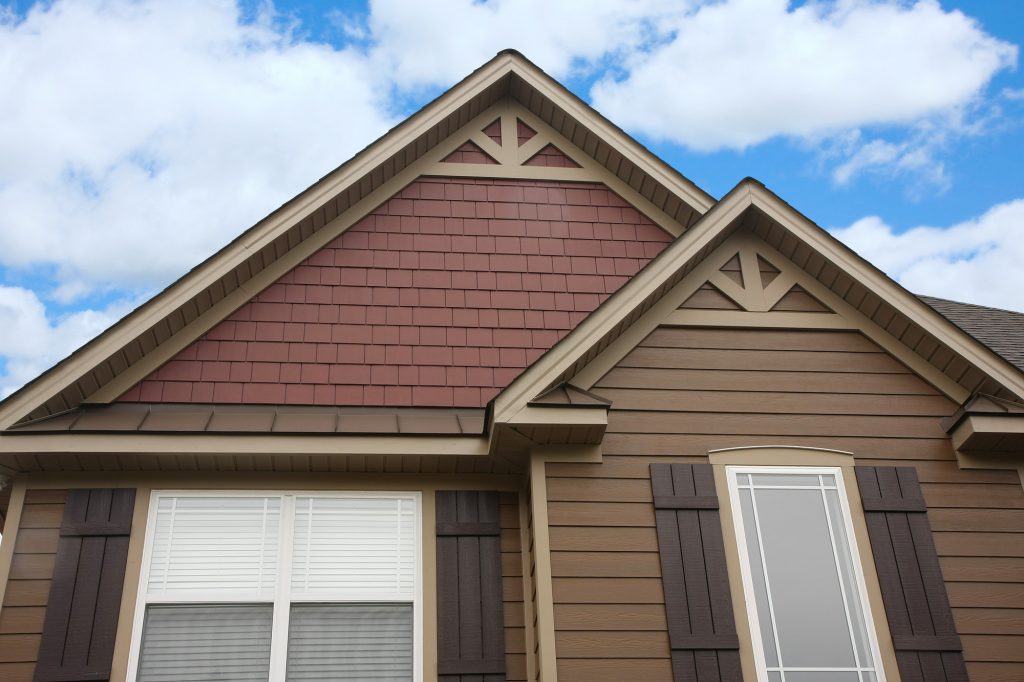 If you are a homeowner then you definitely know that the siding material you use on your house determines a lot. Choosing the right siding material, therefore, calls for significant forethought and evaluation. In this article, we shall look at some of the top factors to consider in siding materials.
Aesthetic value
Of course everyone wants their house to look its best. However, best is relative in this context since some homeowners like the contemporary profiles, while others prefer the traditional ones. Statistics show that the preference is the look of wood siding. Most users love the authentic look of natural wood but prefer little to low maintenance. Over the past couple of years many new options have been made available which provide the wood look with little to low maintenance. The fastest growing segment is engineered wood which is an even better alternative because it not only has the look of natural wood, but it is also is low on maintenance.
Resilience to damage
Siding damage can occur in different forms. A good example is rotting due to water damage. Most sidings are prone to this as a result of excessive exposure to moisture. Before purchasing any siding material, ensure its susceptibility to water damage is low. Note that, metal and vinyl sidings have fewer chances of being affected by this. However, engineered wood and natural wood can as well be resilient through painting and priming.
Other damages you should watch out for are insect damage, rusting and flaking.
Ease of Installation
The easier your siding is to install the less cost you will incur. Ease of installation is measured in two different dimensions. The first is the requirements; tools, materials, and products, you need for the procedure. An easy to install siding should not require anything but the normal woodwork tools.
Ease of installation is also determined by how straightforward the process is, and whether or not a newbie can do it with minimal guidance.
Cost
Besides ease of installation, aesthetics, and resilience to damage, cost is another factor you should give much consideration. Vinyl and engineered wood are among the most affordable siding materials. Anyways, the cost of each type of siding also depends on the brand you are purchasing.
Durability
Picking a siding material is not a decision that you get to make often. In fact, it is usually a once in a lifetime decision. This alone is enough reason to include durability among your key factors of consideration.  Durability is also an umbrella factor since it entails resilience to damage, resistance to weather and quality of the material.
Versatility
How versatile is the siding material you are choosing? How many types of profiles and styles does it have from which you can choose? This is another advantage with engineered wood. Vinyl and fiber cement sidings are also highly versatile.
Weather/climate of your region
Though not held with much regard, the compatibility of the siding material you choose and the weather condition of your region is important. Most siding materials damage fast due to unfavorable weather conditions. Request for professional advice before purchasing any.
Maintenance
Besides the purchase cost, it is also important to look at the maintenance cost. Most homeowners end up spending the most amount of money in repairs. Evading such occurrence calls for rigor in your evaluation of siding qualities.
Critical analysis of the qualities of various siding materials is an essential step you need to take before making the final purchase decision. This is because the siding material you choose will go beyond just influencing the aesthetic value. It will also determine the amount of money you spend on repairs. Efficient analysis of the above top factors to consider in siding materials will also save you time.
Lastly, it is important to wisely select the right brand to purchase. This is important since brands like KWP-Ecoside offer additional installation information for users. Check out here for top siding brands.