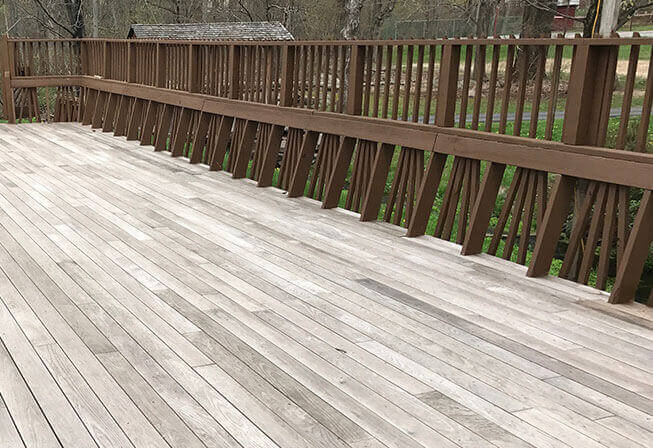 Thermally modified wood is natural wood which has been treated with high temperatures to change its physical and chemical properties. This process makes the wood more durable and resistant to rot, mold, and insects. It also gives the wood a more uniform appearance, making it an ideal decking material. There are many reasons why you may want to replace your thermally modified wood, including:
To prevent further damage
Thermally modified wood decking is durable, but it can be damaged by water, sun, and extreme temperatures. Once a board is damaged, it's more susceptible to further damage. So, replacing damaged boards will help prevent your entire deck from deteriorating.
To improve the look of your deck
Even if your deck is made of thermally modified wood, it's still an essential part of your home's curb appeal. Damaged boards can make your deck look old and uninviting. Replacing the deck boards will help improve the overall look of your deck.
To increase the value of your home
If you're looking to sell your home, a damaged deck can decrease its value. Potential buyers may be turned off by the deck's condition and think that it would be expensive to replace. If your decking is in good condition, it can add value to your home.
To avoid injuries
Damaged boards on your deck can be a safety hazard. They may be splintered or warped, making them difficult to walk on. Replacing them will help keep your deck safe for you and your family.
To make your deck more comfortable to use
If your deck is uncomfortable because of damaged boards, you're less likely to use it. Why not make your deck a more inviting space by replacing the damaged boards? You and your family will be much more likely to enjoy your thermally modified wood decking if it's comfortable to walk on.
 To save money in the long run
It may seem expensive to replace your thermally modified wood decking, but it's cheaper than you might think. If you don't replace them, you'll eventually have to replace your entire deck. So, it's more cost-effective to replace the damaged boards now.
To protect your investment
Your deck is an important investment in your home. By replacing damaged boards, you're protecting that investment and ensuring that your deck will last for years to come. You would not want to use an exterior deck that shows signs of rot or cracks. Contact Sherwood Lumber and get a new deck before it is too late to save your investment.
Your wood deck may be beautiful and functional, but it won't last forever. Sooner or later, you'll need to replace it. You should replace your deck with thermally modified wood when that time comes. If you're considering replacing your wood deck, thermally modified wood is a great option. It offers many benefits over traditional lumber and will help your deck last longer. Our Americana thermally modified wood decking has all it takes to beat other decking brands in today's market.