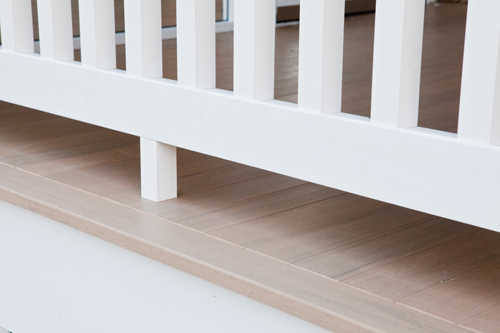 We all want to decorate our homes in style. Whether you're looking for a quick, easy fix or a full-on remodel, PVC porch flooring has become a top choice when it comes to home décor. Check out these PVC porch flooring decoration ideas that will help your house stand apart from the rest.
Adding Wallpaper
PVC porch flooring doesn't need to be plain but it also doesn't need to be garish. If you want to pair your new PVC porch flooring with wallpaper, go for a simple design. Go for dark chocolate brown or dark gray patterns and avoid sharp edges on the wall. The key is to give your space a classy look that will make your home stand out from the rest.
Wall Art
The beauty of PVC porch flooring is that it lets you play with patterns and designs. If you're looking for a way to highlight the new floor, go for colorful wall art. This is the perfect opportunity to use bold furniture or accessories so that your room will look bigger than it actually is. The key is to give your space a sophisticated and classy look that will make your home stand out from the rest.
Decorating with Plants
If you're going to decorate your porch floor with plants, keep the number of plants to a minimum. Try placing a few pots of flowers next to the wall so that they blend in with the wallpaper. Make sure that you choose your foliage wisely. Low-maintenance and colorful flowers and plants are best for if this is not an area you want to spend too much time maintaining on a regular basis.
Paint the Ceiling
If you want to take your PVC porch flooring décor one step further, it's time to paint the ceiling. This will give that marvelous ambiance that makes your home worthwhile. The best thing here is that you can go with a color scheme like gray/black or white/black. There are many ways to achieve a perfect ceiling paint job, just make sure you leave enough space so that the porch flooring doesn't get in the way of the paint.
Recessed Light
Another way to deepen your décor is by adding a recessed lighting fixture into it. It's a great way to add ambiance to your flooring and at the same time, make it more functional. If you already have a recessed light on your ceiling, you can simply buy a diffuser for it or you can go for this contemporary version by installing a LED light.
Wood Paneling
If you want to add some wood accents to your porch flooring, it's time to use wood paneling. From wooden panels to doors made from wood, wood paneling has come up with many PVC porch flooring decoration ideas. It gives that old-timey look that is both elegant and classy and makes decorating easier since you don't have to rip out and replace the boards every so often.
Adding Colorful Accessories
If you're looking for a bold accessory to put on your new porch flooring, then try adding colorful chairs, pillows or cushions below. If you have an empty wall above your porch flooring and want to add personality, then get colored accessories from novelty shops. Choose patterns that complement your new PVC porch flooring while mixing in different shades of paint or stain.
Add a Fireplace
One of the common PVC porch flooring decoration ideas is the incorporation of a fireplace. Faux fireplaces can be placed in the middle of your porch flooring to add both warmth and style. Stack rocks on your new flooring and place the faux fireplace on top to give it a natural appearance. Terra cotta pots, limestone or stone blocks can also be used for this purpose.
PVC porch flooring can easily be a great way to give your home an extra boost. Whether you're giving your living room or porch a makeover, there are many ways to enhance the look of your space. If you want the best performance out of your new floor, choose Sherwood's Aeratis porch flooring.