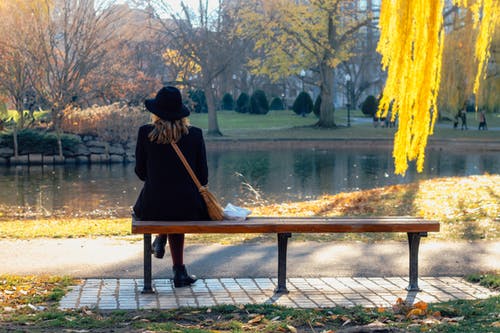 Making your home feel like home takes a lot and it does not only end indoors. Your outdoor living space also needs some touch of personalization and this requires that you go the extra mile and get your hands dirty.
While 90% of all homes are fully furnished with seats in the living room, kitchen, dining, and even the bedrooms, sometimes you just want to sit outside and enjoy the freely moving wind as it sweeps against your skin. And, what better, less expensive way can you do this than making your own bench and placing it in your backyard? Honestly, this is the cheapest way, which is why we are going to look at a step by step guide for an outdoor bench DIY.
But, before we get to that, here are some guiding tips to ensure you get the best result
Buy your lumber from a reputable dealer. You can give a shot at Sherwood Lumber and the likes.
Choose the right kind of lumber. For benches, you can choose Doug-fir.
Lastly, follow each of the following steps.
Requirements For The Outdoor Bench DIY
For a complete outdoor bench DIY, here are what you will need
2-47″ and 2-10″
3- 1 by 4 ft. pieces
4, 2 by 3 ft. posts
2″ decking screw
Waterproof wood stain
Sander/sandpaper
Drill
Steps for Outdoor Bench DIY
Step 1: Smooth the surface of the studs
The first step is to get a clean, smooth splinter-free stud surface. If possible, you can use a sander, which is very easy to use. However, if you cannot get a sander, use sandpaper which will also do a good job but it might take a little bit more effort and time.
Step 2: The frame
For better flow, you'll need to start with the frame . First, create a rectangular-shaped frame with 47″ on both lengths and 10″ on the width and hold the corners using lamps.
Insert another 10″ stud in the middle of the rectangle frame and screw both of its ends together with the frame using a deck screw of 2″.
Step 3: The top part
Arrange three, 1 by 4 ft, pieces of stud horizontally on top of the rectangle frame, leaving approximately 0.5 inches between each. With the appropriate measurements, the ends of the 1 by 4 ft. pieces should hang a little bit on both sides of the rectangle frame.
Pre-drill two holes on each of the three 1 by 4 pieces on both sides. This means you will have four holes on each stud, a total of 12 holes. Now screw into the holes, 2″ decking screws and ensure they are tight enough.
Step 4: The legs
For the legs, you will need 4, 2 x 3 posts, one for each of the corners. Place each of these at the corners, one at a time. Pre-drill three holes into each of the posts, through the frame and drill in the 2″ decking screws. Do this for all the four corners.
Step 5: Stain/ paint the bench
Stain every exposed part of the bench using waterproof stain. You can choose to do this step before you start making the bench, right after you smooth the surfaces. Alternatively, you can choose to do that after finishing up everything. The stain needs to be waterproof.
There you go with your cute little and simple outdoor bench!
These five simple steps summarize the whole outdoor bench DIY activity. Remember, choose the right dealer, know the right lumber to use and follow each of the steps listed above.