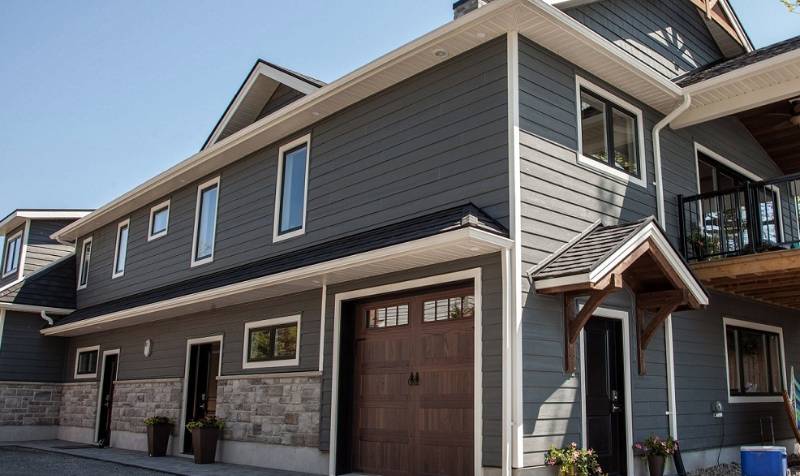 The exterior of your house should always give it a nice and welcoming look among other houses. To achieve this, one of the most important factors to consider is the type of siding. Your house will not be complete without well-designed and colorful sidings. There are many siding options including the vertical sidings, lap sidings, horizontal sidings, and the shake and shingles. You, therefore, have many options from which you can make a perfect choice.
However, you should know that not all the sidings will be perfect for your house. This brings up the question 'how to choose a siding style for your home'. Choose a siding style that will suit your desires and contribute to the exterior appearance of your house. Consider the KWP engineered wood siding which can perfectly decorate your house irrespective of the style used during its installation. Speaking of the siding styles, below is a list from which you can choose the best style for your house:
1. Vertical siding
As the name suggests, vertical sidings run from the top to the bottom vertically. This style makes your house appear taller and also very contemporary than it truly is. You can easily mix both the vertical and horizontal style to create a dramatic and fantastic effect. This is a modern style of siding that gives your house exterior an added distinction.
2. Lap siding
This siding style features long and flat boards that overlap in order to shed water. This prevents water from reaching the walls and damaging them. This design also comes in many colors that will give your house a beautiful appeal. This siding style is also one of the easiest to install due to its overlapping design. This, therefore, means that you will save money and time during your home' remodeling.
3. Shake and shingles
Many homeowners have been using this siding style for years due to its easy maintenance and cleaning. The rough-sawn shingles make it look perfect on your walls for years. It gives the same appearance as that of wood siding, only that the vinyl sidings are very durable.
4. Horizontal siding
Many homeowners also prefer the horizontal siding over the vertical one. This style would be best when retaining the traditional aesthetic of your home. This is the siding style that you will always find in American classic houses. The type of material you use will however determine its durability.
You should ensure you know the several available siding styles before making your choice to avoid future regrets. Sherwood lumber's KWP engineered wood siding will always feature well on your house irrespective of the style used. Its several designs and colors can suit any home. It is however important to first of all seek assistance from your architecture before making any step. They will always give you a guideline on how to choose a siding style for your home. This way you will have a perfect siding style for your home's design.