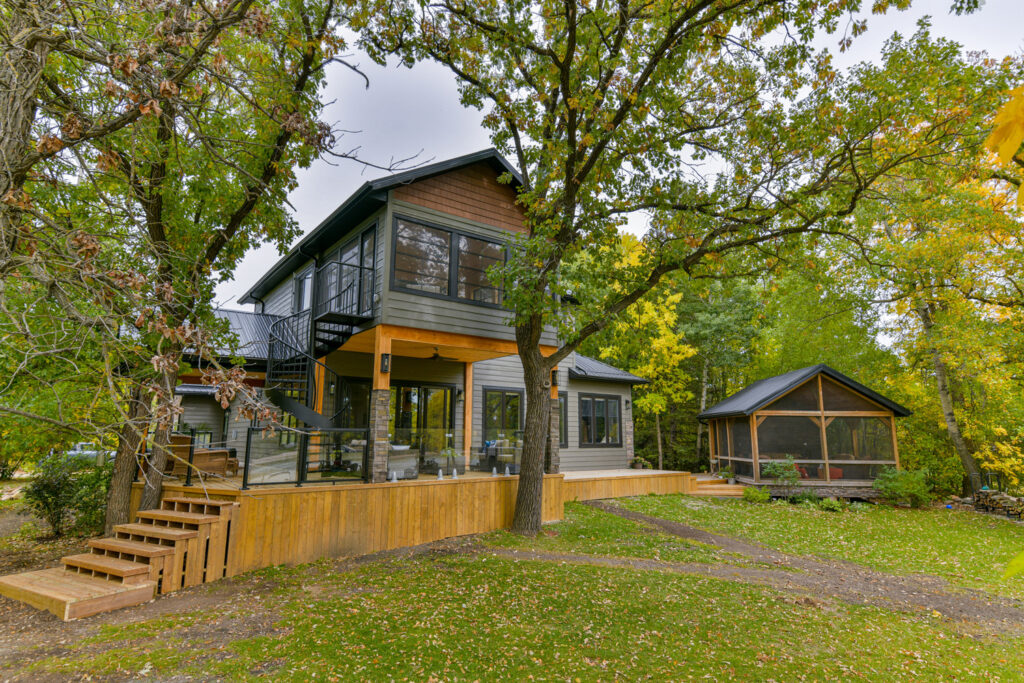 Decorating your engineered wood siding doesn't happen overnight. It takes time and a good deal of planning. It's sometimes easy to get overwhelmed by the undertaking, but you can follow some simple steps to get started. Let's take a look at some engineered wood siding decoration ideas.
Add some texture
Add texture to your siding with wallpaper or vinyl. Try adding texture to your siding by painting the bottom side with sponge-on paint with a textured surface. Plastic stencils are also an option for any wall surface, especially for railings and posts with details.
Consider adding shutters
Adding shutters is always a great way to improve the appeal of your exterior siding. Adding shutters to your doors, windows, and railings will instantly create more curb appeal. If you aren't interested in installing real wood shutters but still want that look, vinyl shutters are easy to install and will look like the real thing.
Go for a dramatic color change
If you're going from light to dark colors or vice versa, blending the new color with an additional coat or two of paint on top of the existing paint is best. This will prevent obvious lines and keep your home clean and seamless. For example, if you're going from white siding to dark green, add an extra coat of primer, then put on three coats of paint instead of just two. The extra coat will give the dark green a smoother look.
Add a little whimsy
When considering engineered wood siding decoration ideasthink of adding a touch of whimsy. Purchase pre-made ornaments in the same color scheme as the exterior siding and hang them from side to side in big windows or doors. These are easy to install and can be fun for kids of all ages. The upside to using fake ornaments is that you can use the same ones year after year, saving you from having to store them when not in use.
Add a little height
If your home doesn't have a formal or symmetrical look, adding some height to the siding can add interest and balance. You can install battens on the top of your siding to make it look like rustic wood siding, or even consider installing crown molding if you're feeling ambitious.
Use columns
You can use columns to create a dramatic effect in your home, especially when you're going for a more modern look. No matter what color your exterior engineered wood siding is, adding columns and arches to different areas of your house can be an elegant way to add interest. You can even use this same idea to add visual interest with landscape lighting if you're looking for a subtle way to add some extra drama.
You can always come up with different engineered wood siding decoration ideas, especially if you start with an overall theme. You can choose whatever decorating style you want for your siding, but remember that the most important thing is having fun and being creative. Choose KWP engineered wood siding and get your home the look you want.