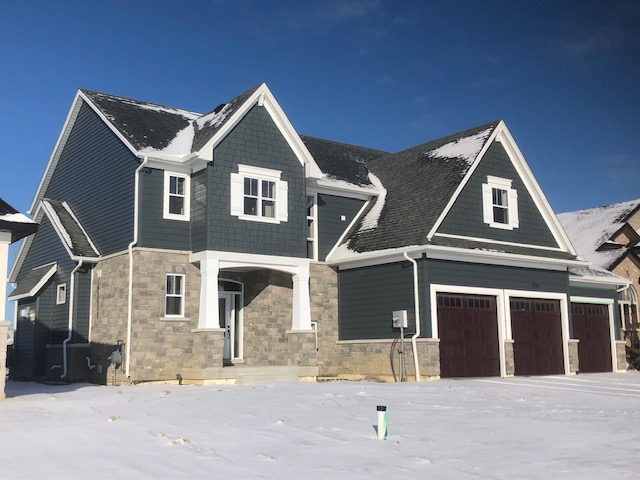 Are you a homeowner looking for the best siding for New Jersey? This article will guide you on how to choose the best siding.
For any house located in New Jersey, the homeowner must always ensure that he/she does thorough research on which siding option to go with. This is not only meant to protect your building and the property inside but also to give your house a perfect look. You will find most homeowners in New Jersey using KWP engineered wood siding. This simply means that its advantages outweigh its disadvantages, as well as the advantages of the other siding options.
Other siding options you could consider include:
Fiber cement siding
Vinyl and Aluminium siding
Cedar siding
Stucco siding
1. KWP engineered wood siding
The climatic conditions in New Jersey keep on changing from time to time. This, therefore, calls for the use of a siding that can withstand both weather conditions. KWP engineered wood siding is engineered for such purposes. Having been taken through a series of manufacturing processes, and tested rigorously, this siding option is very tough as well as resilient to weather elements such as moisture. In as much as it gives the authentic look of a natural wood siding, it is not as much affected by moisture as the natural wood siding, making it a best siding for New Jersey homeowners. Also, you do not have to worry about the installation because it is an uncomplicated process so long as you have qualified professionals working on it. This may mean less expenditure on labor.
2. Fiber Cement Siding
Fiber cement is also another preferable type of siding for New Jersey because of its durability and strength. It can stay on your building for years and you won't have to worry about damages. One thing though, about fiber cement is that its installation cost is higher than most siding options. This is majorly in terms of labor cost since fiber cement needs more manpower to be installed. Fiber cement also requires to be repainted after some time.
3. Aluminum Siding
Aluminum siding also has a range of benefits, making it one of the best siding for New Jersey homeowners. The siding is quite durable and will last you for years. It is also resistant to insect and water damage. These pros tend to draw people to it. However, if you want a more substantial look with a touch of sophistication, this might not be your choice. From afar, Aluminum siding could look good, but an up-close look will give a cheap impression. Also, aluminum dents and scratches easily, and when this happens, replacement is required. The problem is, finding a panel with a match up color can be difficult, since over time aluminum fades, and a single new panel will not match with the existing faded ones.
4. Cedar Siding
Though Cedar siding can be classified in the top list of siding because of its texture and resemblance to natural wood, as well as its ease to adapt to weather changes, the siding can prove to have a lot of recurrent costs. The siding material requires regular maintenance, as well as painting to keep it in good shape.
5. Stucco Siding
Stucco siding simply comprises of silica, like and cement. This composition makes it very strong, durable and of high quality despite any harsh weather conditions. However, this is the most expensive type of siding and most people always end up considering the other options.
If you don't consider choosing the best siding for your house, you will spend a lot of money on doing repairs, renovation and all that. All in all, a perfect siding for a perfect house must be of high quality, long-lasting, easy to install, and maintain. The best siding for New Jersey calls for all these features. So long as you have chosen the best siding brand, you have nothing to worry about.