Composite Decking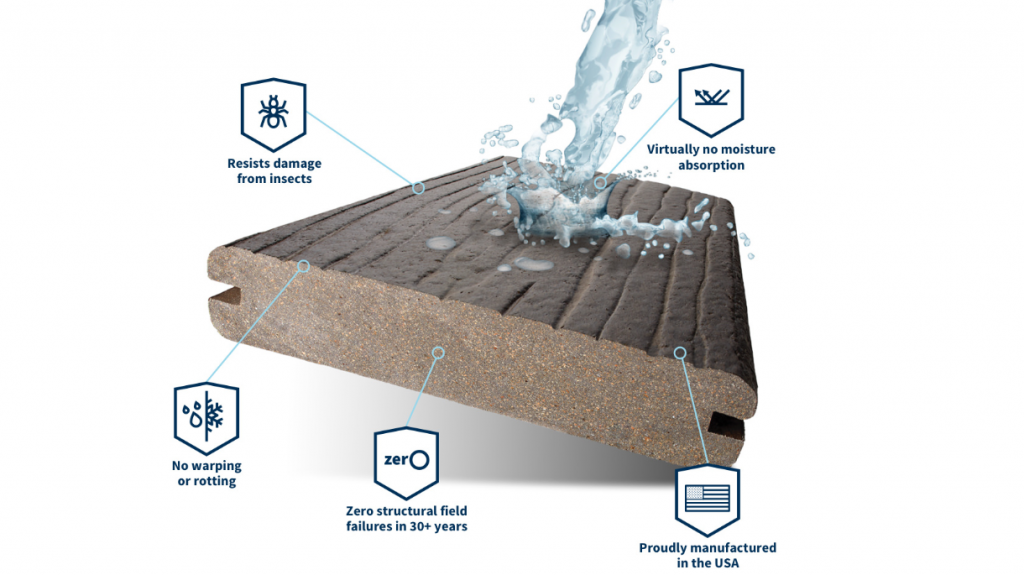 Considering the numerous advantages of composite decking, its demand over wood has been increasing year in year out. Composite decking gives both your house interior and exterior a hardwood look that can suit any of your styles.
Moreover, there are many brands of composite decks with very special features favorable for your building. Among them is Sherwood lumber's Moistureshield. This is one of the composite brands whose installation can be done even in water. Moistureshield gives you the chance to choose between different lines and colors which include Smokey grey, white, black, and other colors that match the appearance of your house.
Advantages of Composite Decking
There are several advantages of composite decking that justify its constant use over wood. Such advantages include:
Composite decks are durable and have the ability to resist mold, rotting, scratching, staining, fading, and warping. They are also free from the splint and are therefore safe for your kids and family members.
Composite decks are easy to maintain and do not need any staining, painting, or sanding. All you need to do is to clean the composite decks using soap and water to ensure the maintenance of beauty and stability. Most of the brands have a warranty which will make them look new every now and then even when they are in use.
Composite decking has a natural look due to the saturated colors and wood grain patterns that they feature. The colors range from pristine grey to spicy red and even the deep earth tones. There are also some composite accessories that homeowners can use in creating a customized outdoor space within their homes. Such include railings, gates, furniture, pergolas, and stairs.
There is no environmental impact needed to sustain the composite decks. The decks actually consist of recycled materials like plastic bags, wood scrap, and others. They can therefore give your house a good look and finish for years without any need for renovation.
Despite the initial cost of purchasing composite decks being higher than that of wood, the maintenance is very minimal and easy. You will realize ten years down the line that it is generally cheaper to have composite decking and not wood decking.
Just like installing tiles, composite decks are easy to install. So long as you have professionals doing the job, the installation will be complete in a few hours. These decks are easy to cut and the cut edges are always clean and with no signs of blowout or chipping.
Making the decision
Looking at the advantages of composite decking, it's undoubtful that composite decking has deservingly dominated over wood decking in the market. The many different designs give people a wide range of choices to make considering their desires and styles. Homeowners are now looking for quality and the chance to enjoy a beautiful outdoor space.
Another important decision to make is regarding the type of brand. There are very many brands to choose from when it comes to composite decking, and again the need to review the features of each brand is crucial. Check out Best Composite Decking Brands and Top Composite Decking Brands for the best picks.