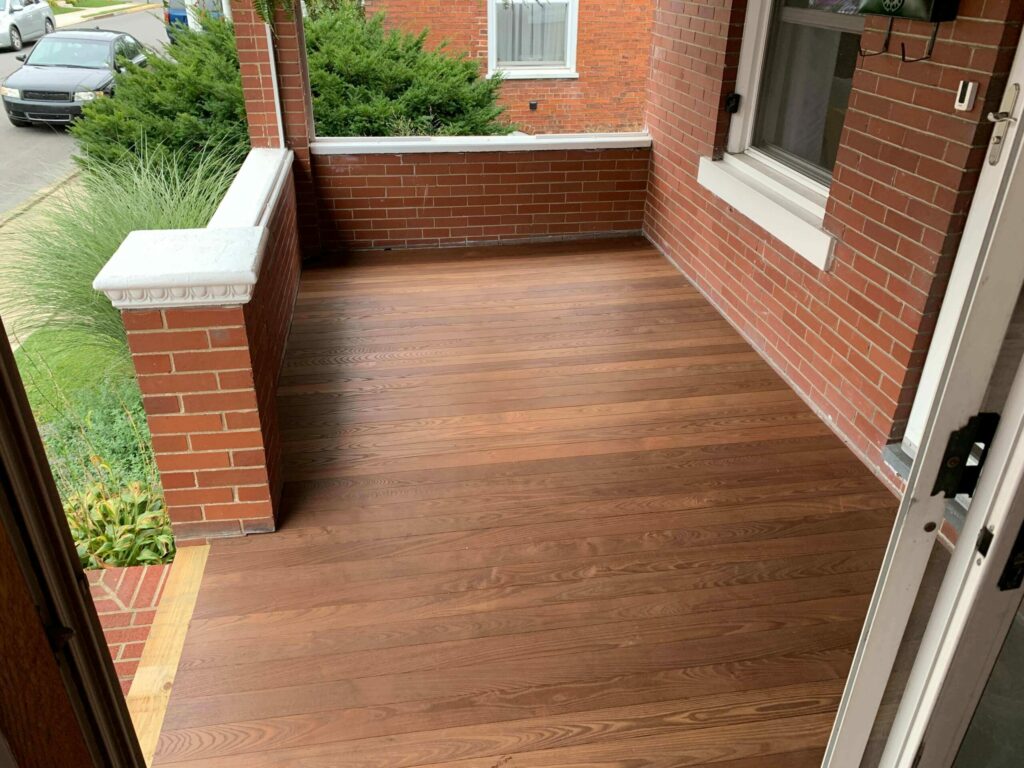 If your porch flooring looks worn or damaged, it may be time to consider replacing it. While many homeowners opt for traditional wood flooring, there are some great reasons to choose thermally modified wood instead. Here are a few of the reasons to replace your thermally modified porch flooring:
To improve your home's curb appeal
If you want to give your building a facelift, replacing your porch flooring is a great place to start. New flooring can make a great difference in the overall look of your home, and it's a relatively easy way to spruce things up.
To increase your home's value
In addition to improving your home's appearance, updating your porch flooring can also add to its resale value. Potential buyers are always impressed by a well-maintained porch, and new flooring can be a selling point if you want to put your home on the market.
To protect your investment
If your porch is starting to show its age, replacing the flooring is an excellent way to protect your investment. Older floors can be damaged by weather and wear and tear, and they may not be as durable as newer materials. Replacing the thermally modified flooring will help to ensure that your porch lasts for many years to come.
To make a good impression
First impressions are important, and your porch is often one of the first things people will see when they visit your home. If your porch looks dated or worn, it can give visitors the wrong impression of your home. Updating your porch flooring can help you make a great first impression on everyone who comes to your door.
To enjoy a new look
Even if your porch is in good condition, you may be ready for a change. If you're tired of looking at the same old flooring, replacing it with something new can give you a new perspective on your thermally modified porch.
To save money in the long run
Replacing your porch flooring may seem like a significant expense upfront, but it can save you money in the long run. High-quality materials always last long, so you won't have to replace your thermally modified porch flooring as often as you would if you used cheaper materials. In addition, durable flooring can help protect your porch from weather damage, saving you money on repairs down the road.
To make your porch more comfortable
If your porch flooring is uncomfortable or uneven, spending time on your porch can be less enjoyable. Replacing old, worn-out flooring with new material can make your porch more comfortable and inviting, and it can encourage you to spend more time outdoors.
Whether you're looking to improve your home's curb appeal, increase its value, or enjoy a new look, replacing your thermally modified porch flooring is a great way to achieve these goals. With so many different types of flooring available, you're sure to find the perfect option for your home. Choose Americana porch flooring if you want high quality performance.