LP® SolidStart® LSL Truss Chords
Whether you need straighter, longer lengths or I-Joist compatible depths for attic and girder truss applications, LP SolidStart LSL offers strengths and lengths beyond traditional lumber.
LP SolidStart 1.75E LSL Truss Chord
LP SolidStart 1.75E LSL Truss Chord is an ideal alternative to traditional lumber or LVL Truss Chords and can be easily identified by a unique stamp from our manufacturing facility. In addition to LP's customary quality assurance procedures, LP SolidStart LSL Truss Chord materials undergo truss plate connection testing to assure structural performance in real world truss chord applications:
1.75E LSL combines quality and high strength properties
Straighter, stronger, and longer than traditional lumber
Available in a variety of lengths to maximize efficiency
Truss plates are applied with existing manufacturing equipment
Excellent plate retention
Included in both MiTek and ITW software for easy specification
Manufactured with formaldehyde-free resins
End and edge-sealed to help protect against moisture
Available thickness: 1-1/2″
Available depths: 3-1/2″, 5-1/2″, 7-1/4″, 9-1/4″, 9-1/2″, 11-1/4″, 11-7/8″, 14″
Available grades: 1.75E (the industry's highest grade of LSL)
Edges and ends are sealed to reduce swelling
NORTH BERGEN, NJ
HOLTSVILLE, NY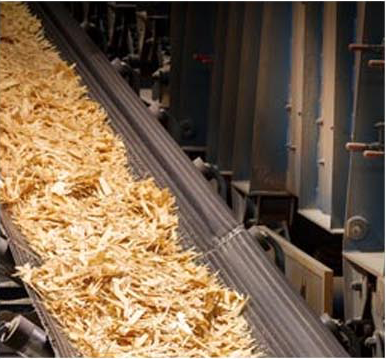 LP® SolidStart® LSL's manufacturing process provides superior performance with less shrinking, warping and twisting.
Made from a mix of sustainably harvested aspen and maple hardwoods for greater strength
A steam injection press results in low moisture content (7%–10%) similar to the conditions inside a home
End- and edge-sealed to reduce swelling