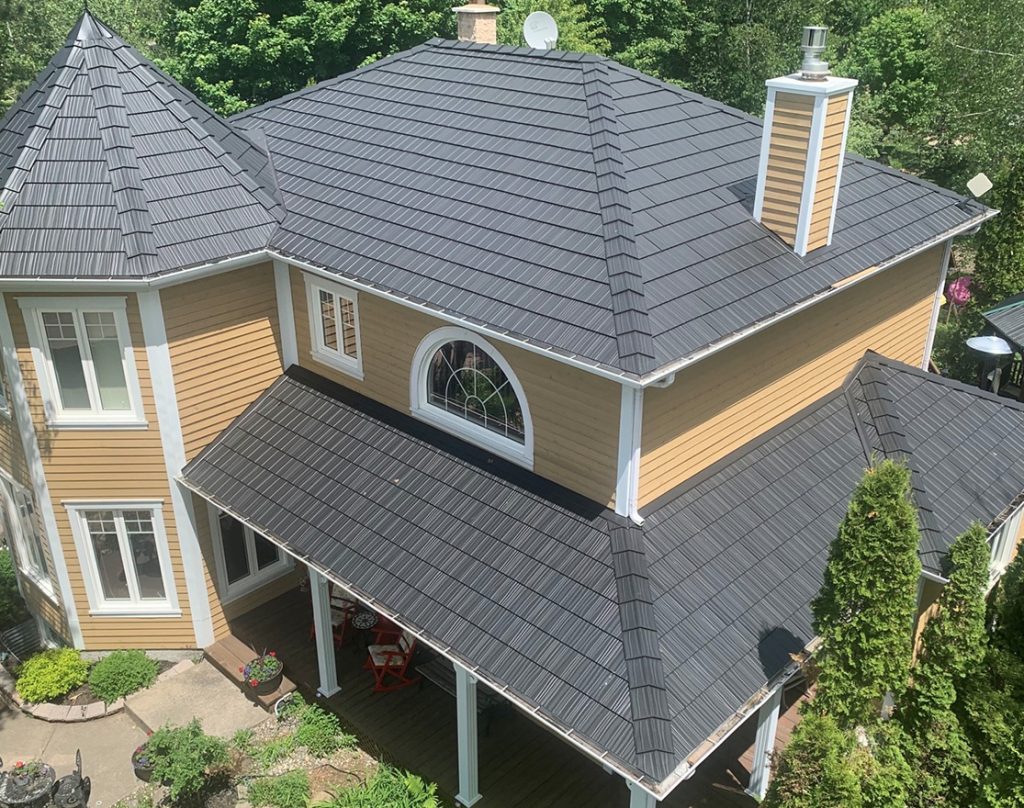 It is your duty as a homeowner to keep your house very comfortable and the aesthetics in check. The important part is to keep it up to your taste. Thus, you should look at every design in the market and choose which is best for your home. In this case, we are looking at the different kinds of roofs that are easily the best roofing for New Jersey.
Among the several varieties of roofs in the market, only a few make it to the
best roofing for New Jersey list
.
Just
to mention but a few, we have metal roofing, asphalt shingles, tile roofing, and wood shakes. These are some of the few types that can withstand the extreme conditions of summer and winter.  We have discussed each type, highlighting the advantages as well as the drawbacks.
Metal Roofing
Metal roofing has always been the go-for option for most houses in New Jersey and it still stands out as the best roofing of all time.  This is because every homeowner knows how beneficial it is to have a metal roof. First of all, metal is the only roofing material that can last for over 50 years under normal conditions. So long as you know how to maintain your roof, you won't have to worry about replacing it. The other benefit of metal roofing is that it is the easiest to maintain. Once you have removed all the debris on your roof, you need not any further maintenance.
Furthermore, a metal roof saves you the cost of energy. It reflects heat during the summer and keeps your house warm and comfortable. You will not have to equip yourself with an AC to keep your house comfortable. You can also paint your metal roof in any color that you desire so long as it is what appeals to you. 
Metal roofing tends to be on the pricier side, but compared to all the benefits it gives, the cost is very fair and worth considering.
Asphalt Shingles
The asphalt shingles come in a variety of colors and can match any roof type and design. The roof is also very affordable and less costly to install. Once you have installed the asphalt shingles, you can paint them in any finish that you desire.
Asphalt shingles can stay on your building for up to 30 years depending on your location and the manufacturer. This is a good period compared to some common roofing options. However, it does not measure up to the durability of metal roofing. Also, though it is one of the
best roofing for New Jersey
, it seems to be very costly as far as maintenance and repairs are concerned; any slight damage may cost a lot of money to repair or replace it.
Tile Roofing
Despite the limited varieties, tile roofing looks very beautiful on any building. Once the color matches the design of your house, the tile roofs will look more appealing. The stressful part of having the tile roof is the costly maintenance and high initial cost.
These are the three
best roofing for New Jersey. 
They are strong and long-lasting and can withstand the weather conditions in New Jersey. Metal roofing is the best in this category and you should go for brands like TrueNature by Vicwest.