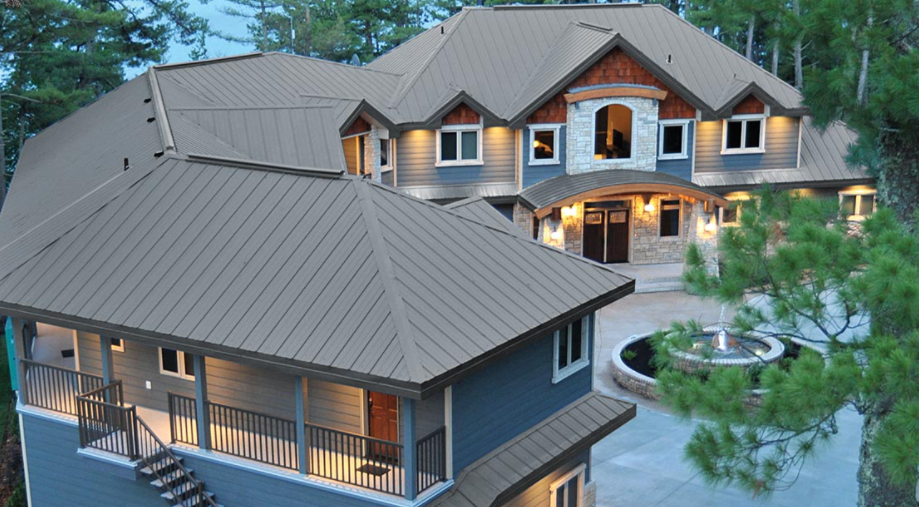 What's the best roofing for Massachusetts? This is a typical question any homeowner or soon-to-be homeowner would ask.
A roof performs several functions on your building. The most important one is to protect the property inside your house. It shields your property against heavy rains, strong winds, hot temperatures, and hailstorms. Thus, your roof deserves the best quality.
Roofing is also an investment that can either add value or reduce the value of your property. There are different types of roofing materials in the market today. This implies that you should always be considerate when making your choices. They include metal roofing, asphalt shingles, rubber roofing, concrete tiles, and wood shingles.  Not all these roofing materials will perform as expected on your Massachusetts building. That is why we need to look at the
best roofing for Massachusetts
.
Metal Roofing
Metal roofing can perform well in almost any type of environment. It can handle inclement weather conditions and this is very common in Massachusetts. Any homeowner in Massachusetts would go for metal roofing. Metal roofing also saves a lot of costs and adds to the value of the property. It also comes in different finishes and designs. You can choose any color that will look welcoming and appealing in your building. Provided you install your metal roof properly, it will stay intact during the strong winds. It is also capable of maintaining the warm temperature of your rooms during heavy rains.
Compared to other
roofing materials
, metal makes it at the top of the list as far as lifespan is concerned. It can last for 50 years on your building which is a lot compared to other materials. Moreover, if you maintain your roof well by removing the dust and leaves on it, it can last even longer. A metal roof is resistant to both moisture, insects, and fire. It can neither split nor bend like the others, and with reputable brands like
True Nature by Vicwest
, it will not rust.
Rubber Roofing
Rubber roofing is also the
best roofing for a Massachusetts
home. Although it is not very popular. Rubber roofing comes in different styles and can suit any building. It lasts long and is very easy to maintain. Rubber roofing is very expensive and is common in commercial buildings.
Asphalt Shingles
Like Metal roofing, asphalt shingles are also very common in Massachusetts. The best thing about this type of roof is that it exists in various unique designs and finishes. You can thus decide on the type of color and design that you prefer for your roof. Asphalt shingles are also affordable and easy to maintain. One shortcoming with asphalt shingles is that repairing or replacing the roof costs a lot. To ensure the roof is in good condition, you have to maintain regular maintenance. 
Other types of roofing like wood shingles were very common in the previous years due to the nice finish. It is due to the heavy task of maintenance that homeowners shifted to other types of roofing. Metal still remains the
best roofing for Massachusetts
considering its quality and lifespan. Moreover, brands like TrueNature by Vicwest have products of significant quality.