LP® SolidStart® Rim Board
LP® SolidStart® Rim Board delivers superior performance in a wide range of sizes and depths. Features include:
Reliability: High strength and low shrinkage.
Efficiency: Precision-cut to match depths of LP SolidStart I-Joists, eliminates need for field ripping, and creates flat surfaces for easy installation of siding.
Peace of Mind: Approved for one-hour and two-hour fire-rated rim board assemblies for party and exterior walls.
Strength: High lateral load capacity for seismic and high wind applications. High vertical load capacity and low shrinkage for mid-rise construction.
Sustainability: Wood sourced through programs certified under the Sustainable Forestry Initiative®.
Lifetime Limited Warranty: Backed by a long-term warranty you won't find with traditional lumber. See complete warranty details for more information."
---
---
PRODUCT SPECIFICATION:
Available options include rim board manufactured from OSB or LSL
Available thickness: 1-1/8: (OSB Rim), 1-1/4″ (LSL Rim)
Available depths: 9-1/2″, 11-7/8″, 14″, 16″, 18″
Availablestandard lengths: 12′, 16′
Available in precision end-trimmed lengths upon request
---
AVAILABILITY
AMBRIDGE, PA

DELANCO, NJ

EDISON, NJ

NORTH BERGEN, NJ

HOLTSVILLE, NY

PALMER, MA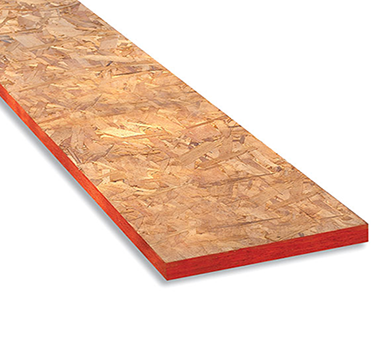 HOW ITS MADE:
LP® SolidStart® Rim Board is made from three substrates to meet a variety of building needs: OSB, LVL or LSL.
OSB: Thermal-set, waterproof adhesives and wood strands are bonded, cross-directionally layered, and then pressed under extreme heat and pressure.
LSL: Mix of aspen and maple hardwoods are bonded together with a waterproof adhesive in a steam injection press.