Sherwood Lumber carries an extensive line of panel products of varying grades and materials, available nationally, typically ready for next day delivery. Whether it's hardwood and specialty, commodity, commercial or industrial, Sherwood has the expertise and inventory to get customers the panel products they need to maintain or grown their panel business. In addition to off the shelf panels, Sherwood Lumber also works with customers to develop custom panels to meet their project's unique needs.
Hardwood & Architectural Panels
Species:
Anegre, Birch, Cherry, Hickory, Jatoba, Mahogany, Natural Maple, Red Oak, Sapele, White Maple, White Oak, Walnut
HPVA Grades:
A-1, A-2, A-3, A-4, B-1, B-2, B-3, B-4, C-1, C-2, C-3, C-4, D-1, D-2, D-3, D-4
Cores:
Combination Core – MDF Cross Bands/ Veener Core, MDF Core, Particleboard Core, Veneer Core
Sizes:
4×8, 4×10, 5×8, ¼ inch, ½ inch, ¾ inch
Thickness:
1/4″, 1/2″, 3/4″
Regions:
North New Jersey, Manhattan, Queens, Bronx, Brooklyn, Staten Island, Long Island & Lower Hudson Valley
Featured Mills:
Birchland, Commonwealth Plywood, Husky Canada, Murphy Plywood, Perfecta Plywood, Roseburg, True North
Why Sherwood Lumber for Panels?
High quality products , Superior customer service, Responsible drivers who are timely, courteous, and helpful, High product knowledge, Strong logistics, Custom panel development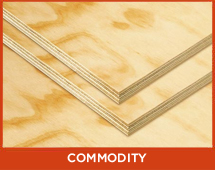 Commodity
Species:
Douglas Fir, Southern Yellow Pine
Grades:
CCX, CDX, UL-T&G, UL- Sq Edge, Mill Grade
Sizes:
4×8, 4×9, 4×10
Thickness:
3/8, 1/2, 5/8, 3/4, 1″, 15/32, 10/32
Regions:
National
Featured Mills:
Boise Plywood, Georgia Pacific, Guararapes Lumber, Murphy, Roseburg, Scotch Plywood, Swanson Group
Why Sherwood Lumber for Panels?
High quality products , Superior customer service, Responsible drivers who are timely, courteous, and helpful, High product knowledge, Strong logistics, Custom panel development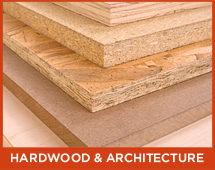 Currently no resources available